Top 5 Phoenix Foodies
Posted by Blair Ballin on Thursday, September 9, 2021 at 1:07 PM
By Blair Ballin / September 9, 2021
Comment
I love food. And after living here in Phoenix for over 25 years our food scene has grown tremendously. We might be known for margaritas and tacos but we have so much more to offer. So I have put together this list of The Top 5 Phoenix Foodies from Instagram so you can follow them and learn about what they are trying and like. Let's get to it!

AZFOODGUY
AZFOODGUY has a big following on all of the social media channels and they are well deserved. Offering a FREE monthly recommendation guide, and helping create more community, he does a great job of showing off all food types.
Check out AZFOODGUY here!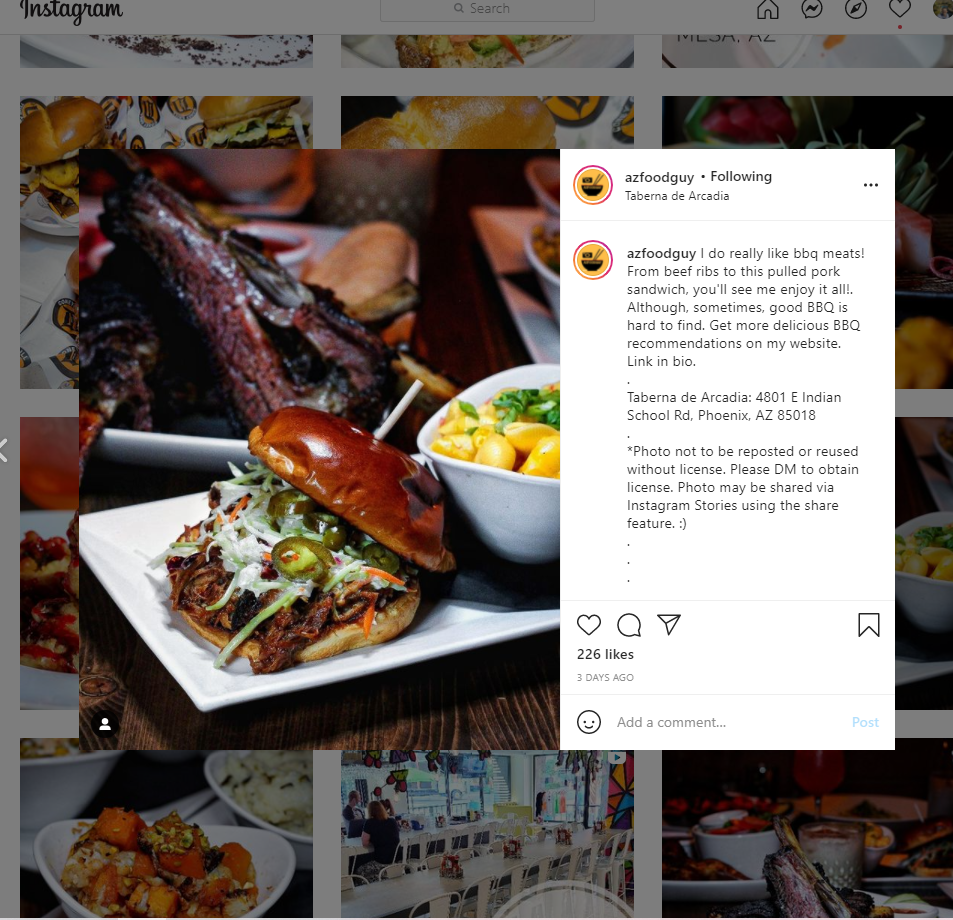 Azfoodie
My wife knew Diana from a Mom's Group before she became a super foodie, and it is awesome to see how successful she has become, the following she has created, and the goodness she creates for restauranteurs. She does a fabulous job of bringing awareness to those in the restaurant/food coomunity, and is the host of azfoodiesmoked. Follow azfoodie here!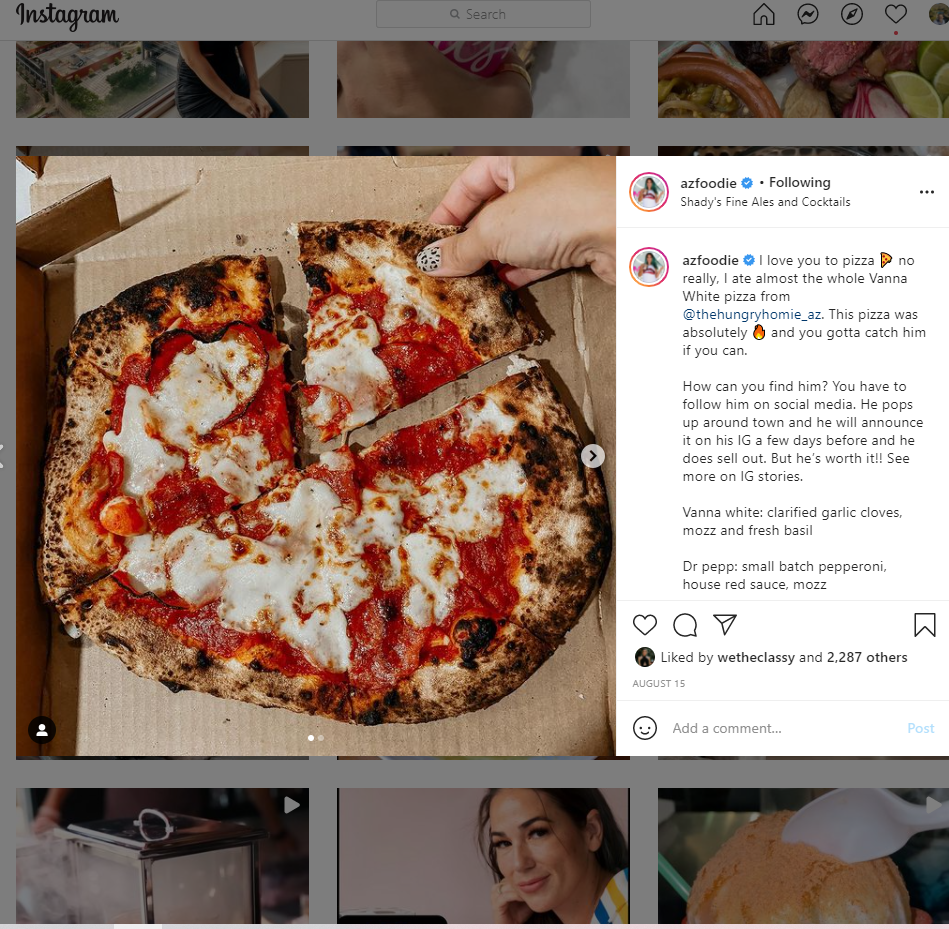 Foodies of Phoenix
Foodies of Phoenix does an awesome job of posting different types of foods, restaurants and styles. And a simple subscribe to their newsletter gets you locked into all the best local deals. Not bad, eh? Drop them a like or follow Foodies of Phoenix here!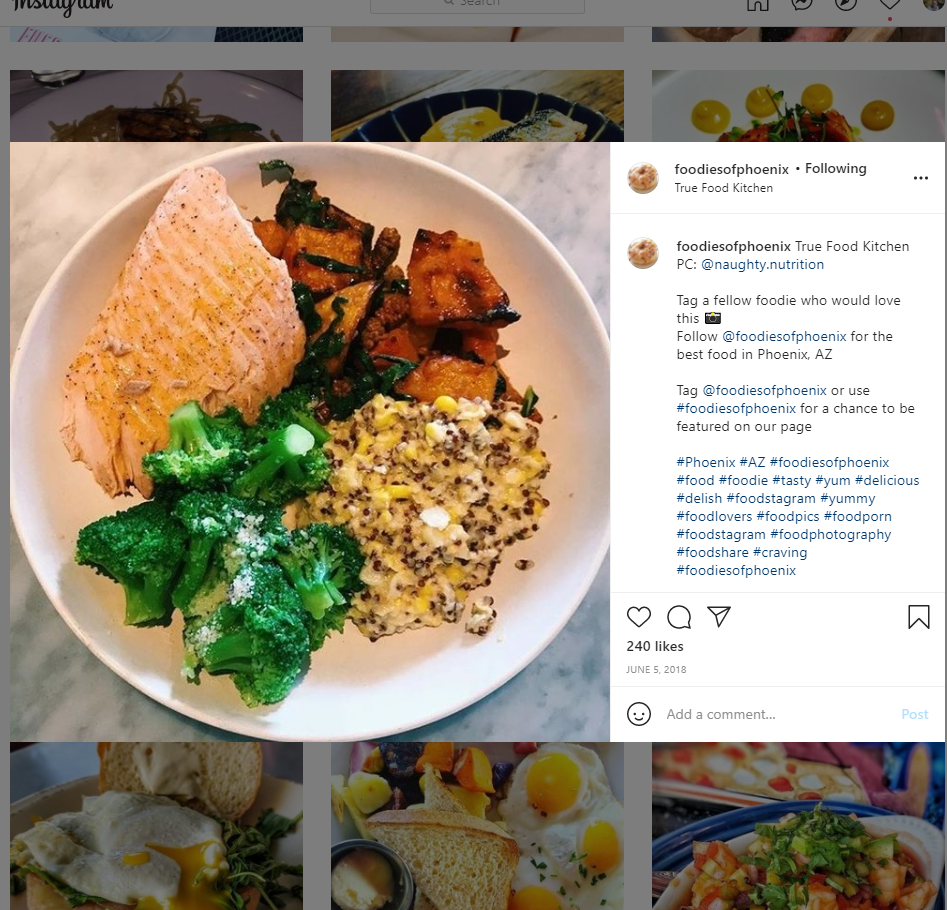 Scottsdale Foodies
Looking for the best food options in Scottsdale? Check out Scottsdale Foodies on Instagram! Delicious options in our most livable City. Check them out and be sure to subscribe to their newsletter for the best local deals! Scottsdale Foodies can be followed by clicking on them here!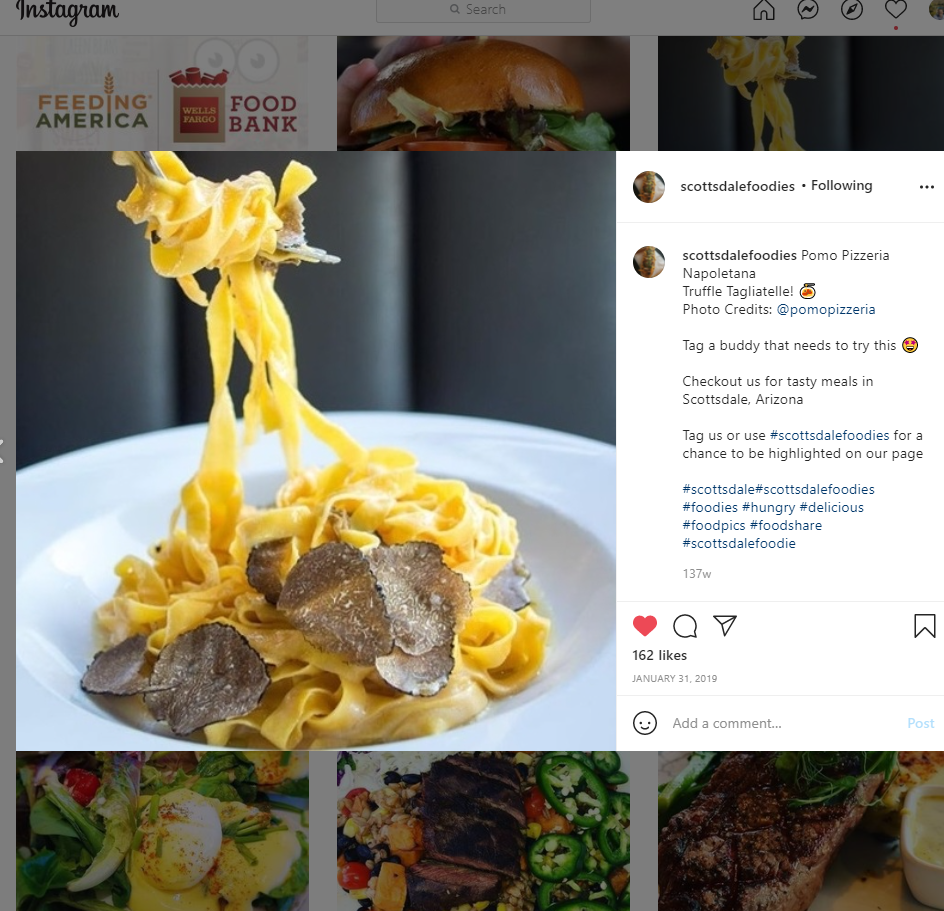 Seeittryitloveit
Crystal and Hayley are sisters from AZ turned foodies who share their favorite restaurants, food, product, deals, and events. They have a fun and personalized IG and are all for supporting local and helping businesses grow.
These are my Top 5 Phoenix Foodie. Hope you enjoyed the list. If you have a favorite restaurant, chef, dish, or hangout spot, let me know. I always love to hear about awesome dishes and good experiences. You can follow Seeittryitloveit here.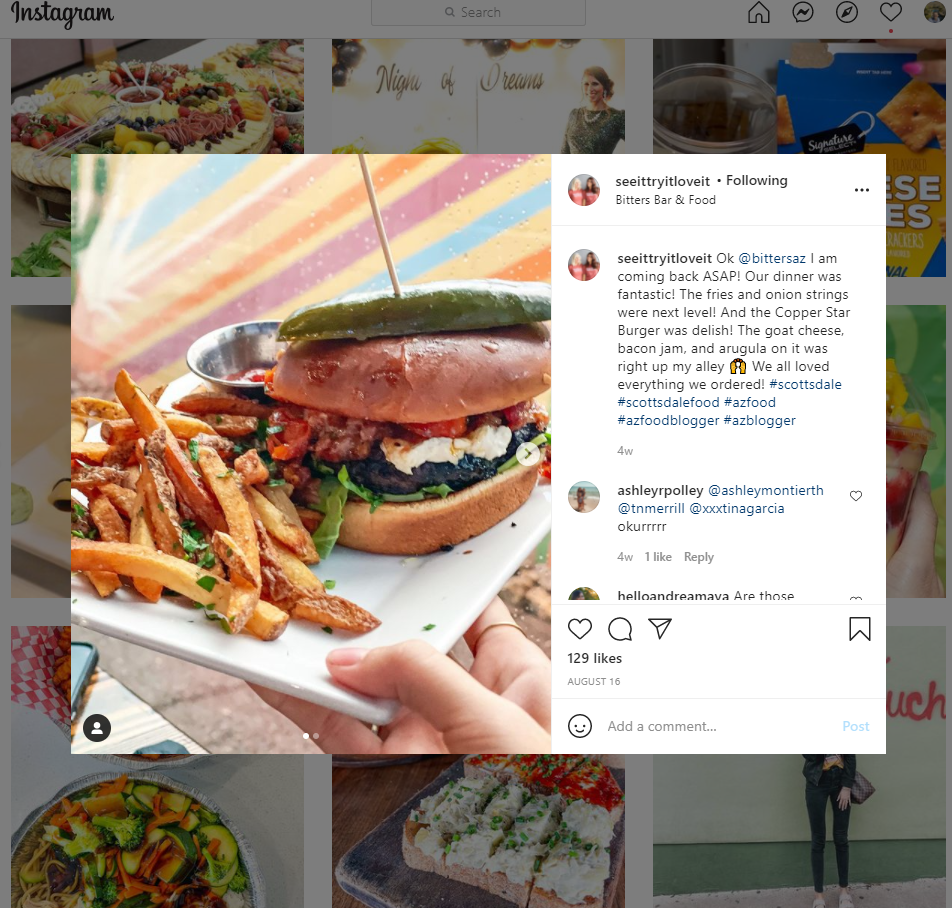 Blair