12 Reasons You Should Move To Phoenix, AZ Today
Posted by Blair Ballin on Friday, June 11, 2021 at 10:57 AM
By Blair Ballin / June 11, 2021
Comment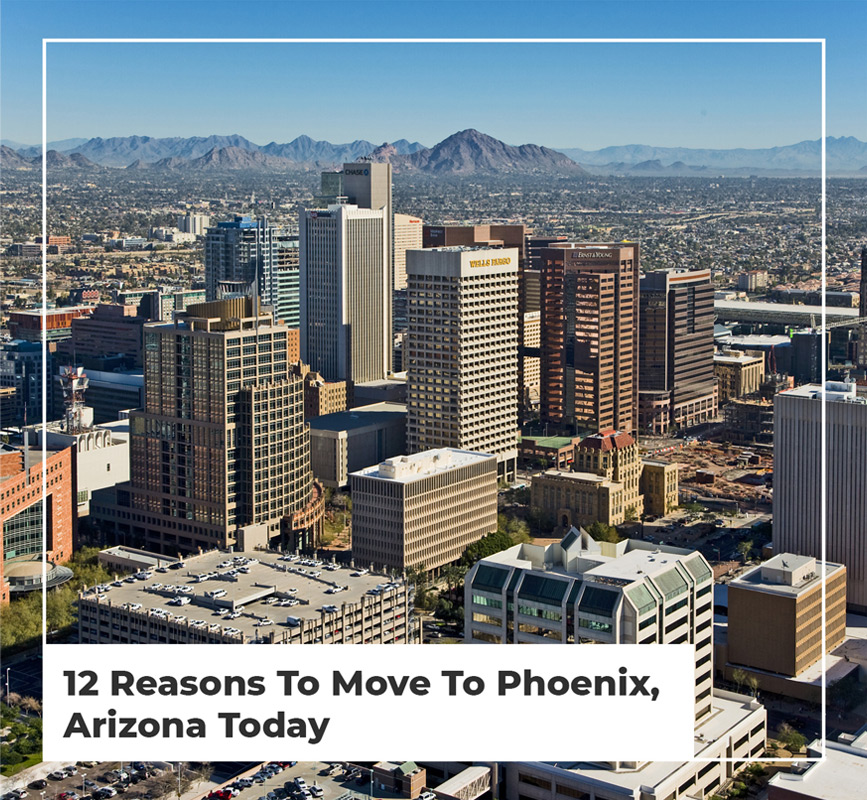 Phoenix, Arizona, is home to more than 16 million people and features an incredible amount of sunshine, amazing amenities, and miles of beautiful desert landscapes! It's not hard to understand why people flock to this diverse and thriving city and to convince any who are still in doubt, we've compiled a list of 12 reasons you should move to this unbeatable city!
1. Work, Work, Work
---
Those looking at moving to Phoenix are quickly made aware of the fantastic job opportunities available within the city! It's well-known that Phoenix, Arizona, is a hub for the fast-growing technology industry, offering countless opportunities to transfer between familiar companies or venture into a new adventure with a startup business.
Phoenix is an ideal location for launching startups, budding entrepreneurs, and small, local businesses. For those hoping to work for an established company, Phoenix is home to many headquarters for some of the top companies in the country including:
2. Attractions Galore
---
Tourists and residents alike will agree that Phoenix is home to some pretty incredible attractions! Even though the hot temperatures can make some people head for the cover of their air-conditioned homes, the city is always busy with a flurry of activity.
There's something for all ages in the city, in the form of both indoor and outdoor excursions. Youngsters can delight in attractions such as the Arizona Science Center, the OdySea Aquarium, or the Phoenix Zoo. Both children and adults will enjoy the various programs, featuring a hands-on exploration of Arizona's flora, fauna, and scientific discoveries.
Despite the high temperatures, Phoenix locals can enjoy a fantastic selection of parks and desert preserves. There are over 180 parks to explore in the city that feature more than 200 miles of scenic walking trails and mountain biking trails. The warm climate allows locals to enjoy these parks all year long!
3. Sports Enthusiast's Dream
---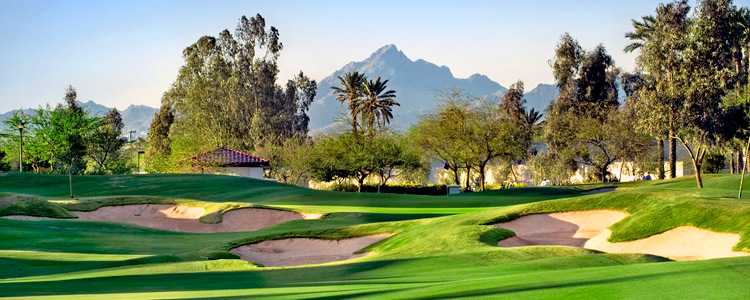 Those that have a passion for sports, whether watching is the preferred method of engagement or they'd rather get right into the thick of the action, Phoenix has plenty of options to watch, play, and compete.
Home to more than 200 golf courses, the city offers ample opportunity to brush up on your swing. The NBA, the NFL, the NHL, and the MLB all have teams based out of Phoenix, and the D'Backs' Stadium and Chase Field are the perfect hosts to plenty of action. For those drawn to the NASCAR scene, Phoenix is known to host a large population of race car fanatics as well.
4. Exceptional Education
---
Education is one of the top determining factors when a family is considering moving to a new city and families that are considering moving to Phoenix, in particular, are easily swayed by the exceptional educational institutions found in the city.
With a population of approximately 1.6 million, it's no surprise that Phoenix is home to more than thirty school districts! There are 325 public schools found within the city's borders as well as over 200 private and charter schools, so local students have plenty of options when it comes to education during their elementary and secondary school careers.
5. Ideal for Retirement
---
Many people head south to spend their retirement years and Arizona is a popular choice for seniors looking to soak up the sun and the heat. Phoenix offers a variety of affordable homes, perfect for retirees that are living on a fixed income. Another benefit to living in Phoenix is the reasonably low property taxes. As well as the affordable cost of living, seniors can easily access all the basic needs and amenities without the need to travel clear across the city and access plenty of recreational areas offering programs and facilities, ideal for retirees.
6. Wide Selection of Neighborhoods
---
The city of Phoenix offers a wide variety of real estate, perfect for a number of budgets and lifestyles. There are a number of prominent neighborhoods all throughout the city, featuring different amenities and attractions.
Some of the most well-known neighborhoods include Roosevelt Row, Greater Coronado, and Arcadia, which are all found near the core of Downtown Phoenix. These areas target the younger demographic and feature a number of bars, restaurants, and nightlife opportunities.
For a quieter, more relaxed setting, Phoenix offers a number of fabulous subdivisions and gated communities, ideal for young families or retirees seeking a more peaceful, urban environment.
7. That Beautiful Sunshine
---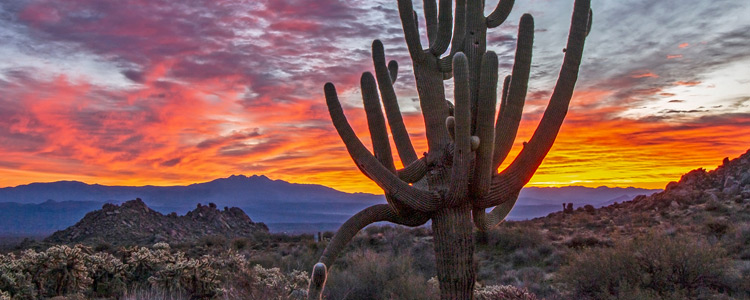 It's a well-known fact that Arizona is one of the hotter destinations in the States, famous for the 100-degree temperatures and the dry heat. There are an average of 320 sunny days a year, more than any other metropolitan area in the country, providing ample opportunity to soak up that Vitamin D!
All that sunshine can be incredibly luxurious and make for great pool-lounging weather, but if you're adjusting to life in the hot city, be sure to stay hydrated and remain indoors during the hottest hours of the day during the summer, especially when temperatures can reach up to 120 degrees Fahrenheit.
8. The Art, The Culture
---
Phoenix is such a diverse city, complete with a rich and cultural heritage. The food and historical landmarks are heavily influenced by Native American, Latin American, and the Wild West culture offering a sensational mix of experiences in which to be indulged by locals and visitors alike.
When it comes to artistic indulgences, you can find anything and everything within the city. Whether you're interested in the ballet and the symphony or you're more of an eclectic art gallery enthusiast, there are so many fantastic options to explore in Phoenix.
9. A Foodie's Delight
---
As previously mentioned, Phoenix is home to a diverse demographic, providing a mixture of ethnicities and cultural experiences to delight all. In particular, foodies will take great joy in these cultural experiences!
Dining in Phoenix is an explosion of culinary enjoyment! Visitors are treated to some of the most authentic Mexican food north of Tijuana and locals are familiar with the spices and delicacies found in every corner of the city. From taco trucks to gourmet patios and fine dining, local and visiting foodies can savor every delicious morsel in the area.
If Mexican food isn't your favorite, you can easily enjoy a number of other amazing options. This includes some of the best pizzerias in the country, traditional American comfort food, and unique dining experiences found only in the south, such as deep-fried rattlesnake. There is truly something for all tastes in this wonderous city!
10. Easy Navigation
---
Phoenix consists of an easy-to-navigate grid system complete with twenty miles of clean, safe, and affordable transportation options. Whether you prefer to drive your own vehicle, jump on the rail, or bike around the city, traveling throughout Phoenix is a breeze and features some of the lightest traffic statistics in the country.
Thanks to this easy navigation, traveling to and from a number of popular nearby destinations is simple and taken advantage of by those who reside in Phoenix. Locals can venture out to Northern Arizona, California, Mexico, or Las Vegas in a matter of hours. Exploring neighboring cities allows locals to getaway for weekend trips or day trips on a whim to take in the sights of the West Coast.
11. Interesting Wildlife Sightings
---
One thing is for sure: Arizona is home to some incredibly unique and interesting wildlife! This desert climate is home to a number of peculiar neighbors that you would never see in the northern states of America. Just a few of these dazzling creatures include real-life roadrunners, coyotes, wild pigs, Gila monsters, scorpions, and a wide variety of interesting snakes. The good news is, these creatures tend to stay away from the hustle and bustle of the inner city and can be observed from a distance at zoos and along more outlying hiking trails.
12. Thriving Nightlife Scene
---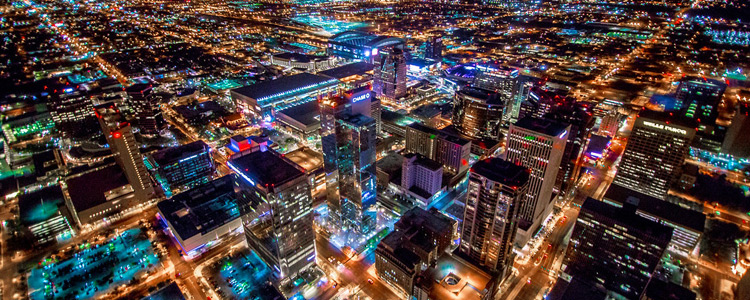 If you're looking to live it up in the cool of the evening, Phoenix offers a wide variety of options for night owls. You can find everything in the city including comedy clubs featuring local and international talents, cocktail bars, dive bars, exclusive, high-end lounges, and lively nightclubs. There's always something happening in the city and there's something for every taste.
As has been made completely evident, Phoenix is an incredible city filled with colorful locals, exceptional eateries, astounding attractions, and sensational scenery! Anyone who is considering moving to Phoenix will be instantly welcomed in any one of the many friendly neighborhoods and will be able to find a spot that perfectly caters to their specific lifestyle. Whether you're looking for that perfect spot to raise a family, enjoy your well-earned retirement years, or enjoy the youthful scene surrounding the university campuses, Phoenix can provide! If the phenomenal stretch of year-long sunshine isn't enough to convince you, the many other incredible highlights previously mentioned definitely will!
If you are looking to make the move to Phoenix, Ballin represents the region's finest properties with exceptional skill using the most innovative technologies currently available. Ballin offers ultimate privacy and security, speed, and efficiency. Their years of full-time experience have given them a clear understanding of the mindset of home buyers and sellers and a thorough understanding of the regional marketplace. Get in touch with us today by filling out a contact form or giving us a call.
View All Homes for Sale in Phoenix, Arizona